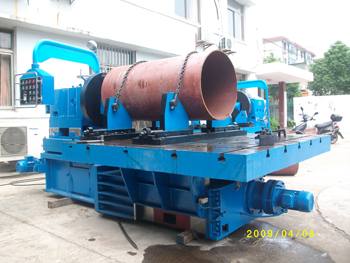 High Speed Pipe and Fittings Bevelling Machine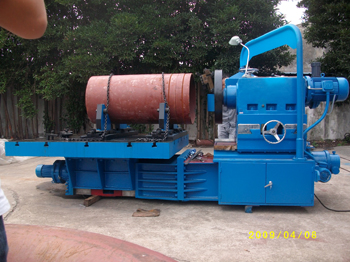 High Speed Pipe and Fittings Bevelling Machine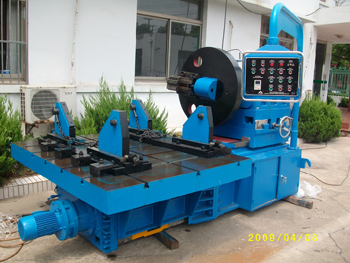 High Speed Pipe and Fittings Bevelling Machine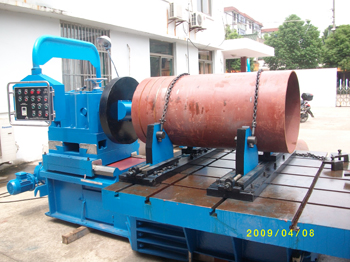 High Speed Pipe and Fittings Bevelling Machine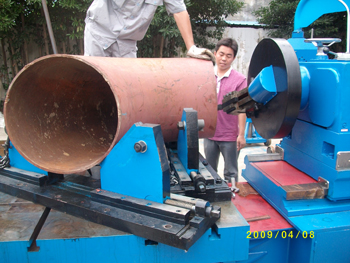 High Speed Pipe and Fittings Bevelling Machine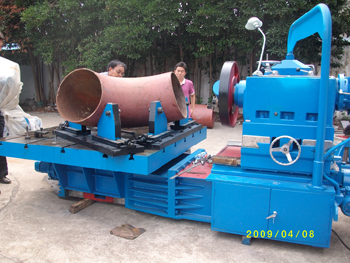 High Speed Pipe and Fittings Bevelling Machine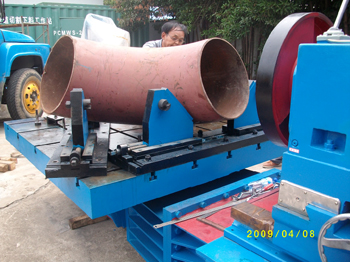 High Speed Pipe and Fittings Bevelling Machine

Model: FPEBM-16Aa/FPEBM-24Aa/32Aa
Performance Features
1. The high speed pipe and fittings beveling machine offers beveling speed not higher than 5Min / bevel (DN200 SCH40).
2. Before bevel cutting, the pipe or pipe fittings should be cut off using other equipment such as a band saw.
3. The equipment offers very good bevel cutting quality.
4. It is designed with a height-adjustable rolling bracket to support long workpieces, and the bracket can make sure pipes with varied diameter are concentric to facilitate bevel cutting. The height of the supporting bracket can be adjusted manually.
5. The pipe and fittings bevel cutting machine is safe and convenient for use. It combines the advantages of various pipe bevel machines, and can be manufactured according clients' demands.
Applications
This pipe and fittings beveling machine is applicable for processing pipe or pipe fittings with diameter between 60 and 813mm, wall thickness between 4mm and 180mm, including seamless steel pipes, pipe elbows, and pipe tees. It supports cutting of U or V shaped bevels.
Technical Parameters
1. Applicable pipe diameter: DN50-500(φ60-508)/ DN100-600 (φ114-610)/DN150-800 (φ159-813)mm
2. Applicable pipe fittings diameter: φ100-460/φ219-508/φ159-750mm or customizable
3. Applicable wall thickness: 4~90mm / 6~180mm / 6-180mm
4. Applicable materials: carbon steel, alloy steel, stainless steel, cryogenic steel, etc.
5. Bevel shape: U, X, V and double V
6. Cutting tool feeding: automatic radial direction differential feed or semi-automatic axial direction motor-driven cutting feed
7. Cutting tool retracting direction: automatic radial direction motor-driven retracting or semi-automatic axial direction motor-driven retracting
8. Driven by: motor
9. Clamping system: work piece is fixed by chains
10. Bracket system: screw lifting
11. Revolution of the principal axis: 6 speed levels (23-184rpm)
12. Axial displacement: 80mm (principal axis), 100mm (machine head)/150mm (principal axis), 300mm (machine head);
13. Widthwise displacement: ±50mm/±100mm
14. Control system: gear shift and manual control
15. Bevel angle of tool rest: 0°~35°, or adjustable by frequency conversion control
Technical Specifications for FPEBM-32Aa
1. Motor power and speed: 7.5kw / 960 rpm
2. Cutter head speed: 33-167 rpm (4 speed levels)
3. Processing pipe diameter: 159-813mm, wall thickness: δ10-150mm
4. Bevel angle of tool rest : 0°-35°
5. Automatic differential feeding speed: 0 - 0.17mm/r
6. Variable frequency controlled axial movement speed: 50-400mm/r Axial movement distance:300mm
7. Clamp working platform size:1500×1200×1500mm
8. Beveling type: Compound Bevel, U, X, V And Dual V
9. Cutter head diameter: 850mm
10. The machine central height: 1100mm